The Rankin Room at the Antelope is situated on the ground floor with easy access to the garden, dining room and main pub area. In this large, high ceilinged room with it's own bar,  a pretty courtyard, large screen and in house sound system the sky is the limit when it comes to possibilities. The staff and venue are very flexible and know how to set the perfect atmosphere for any event, and if required our Chef is more than happy to cater it, be it for a formal wedding reception, team building event or a birthday party with a band or a DJ..
Details and Menus
Details
Capacity
130 Standing
Costs
£400 returnable deposit, returnable on hitting relevant spends:
Fridays and Saturdays - Minimum Spend - £3500
Exclusive Hire not available on Sundays or Mondays
Payments
Deposits and  pre-order food and drink must be paid in advance as agreed by management.
PLEASE NOTE: The bar is currently cash only although cash-back of up to £40 can be retrieved from the main bar for no cost.
Food  
We offer  A La Carte,  Buffet and Canapés menus. We do not allow outside catering, apart from a cake to be bought into the bulding.
Drinks
There is a bar in the room, available upon request, offering a selection of drinks, the full bar is just a few steps away if it does not have your particular tipple.
Decoration
The room has it's own quirky feel already but lends itself really well to imaginative themes and pretty decorations.  We do not allow the use of Sellotape.
Entertainment
The Rankin room is perfect for entertainment, with a music license until 11pm and equipped with a stage it's perfect for bands, DJ's and comedy. There is also a big screen & projector if you fancy a film night.
Timings
The room is available while the pub is open.
Access
Through the pub, 3 small steps up to the room, access through garden with no steps.
Buffet/Canapé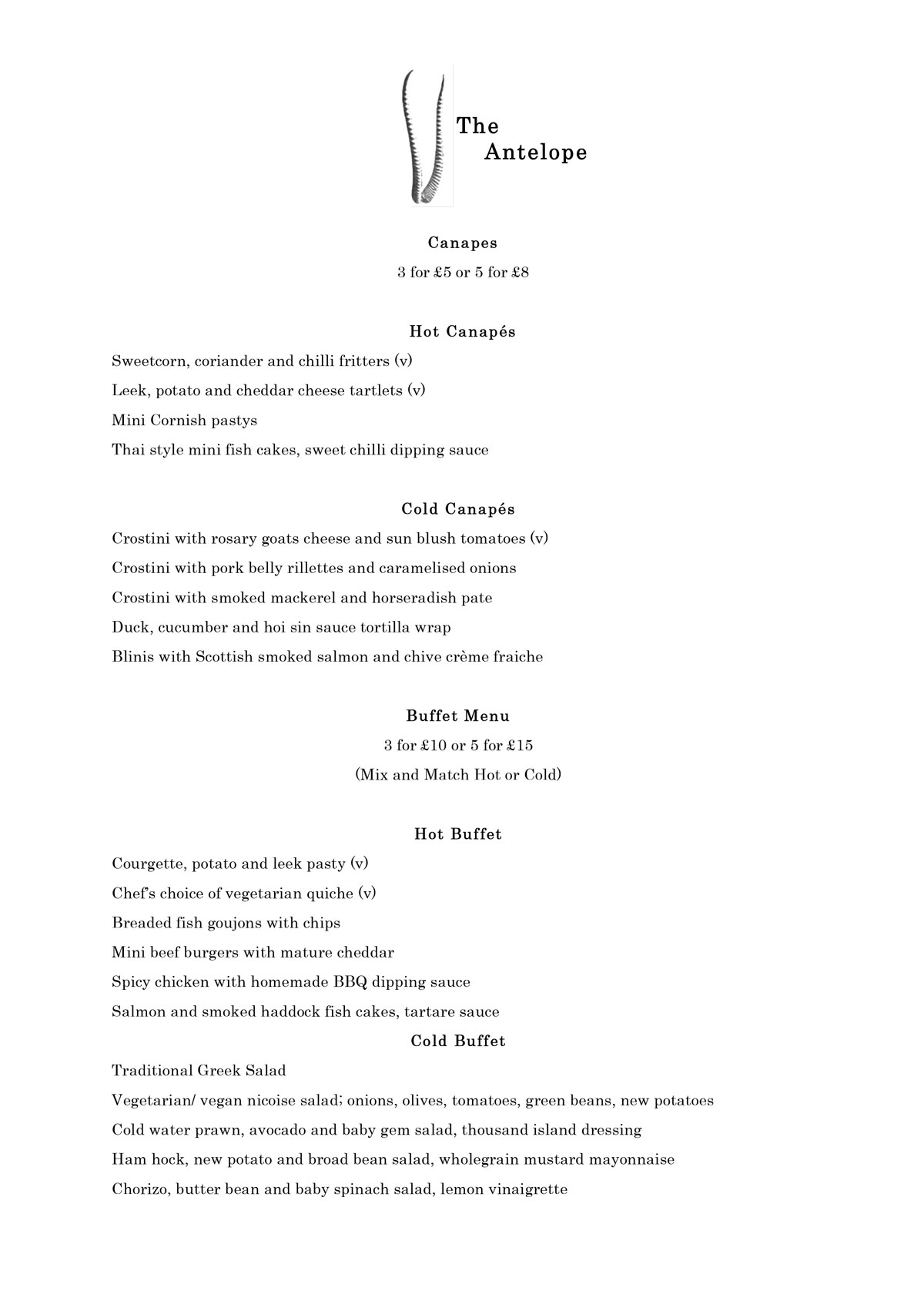 Wedding 1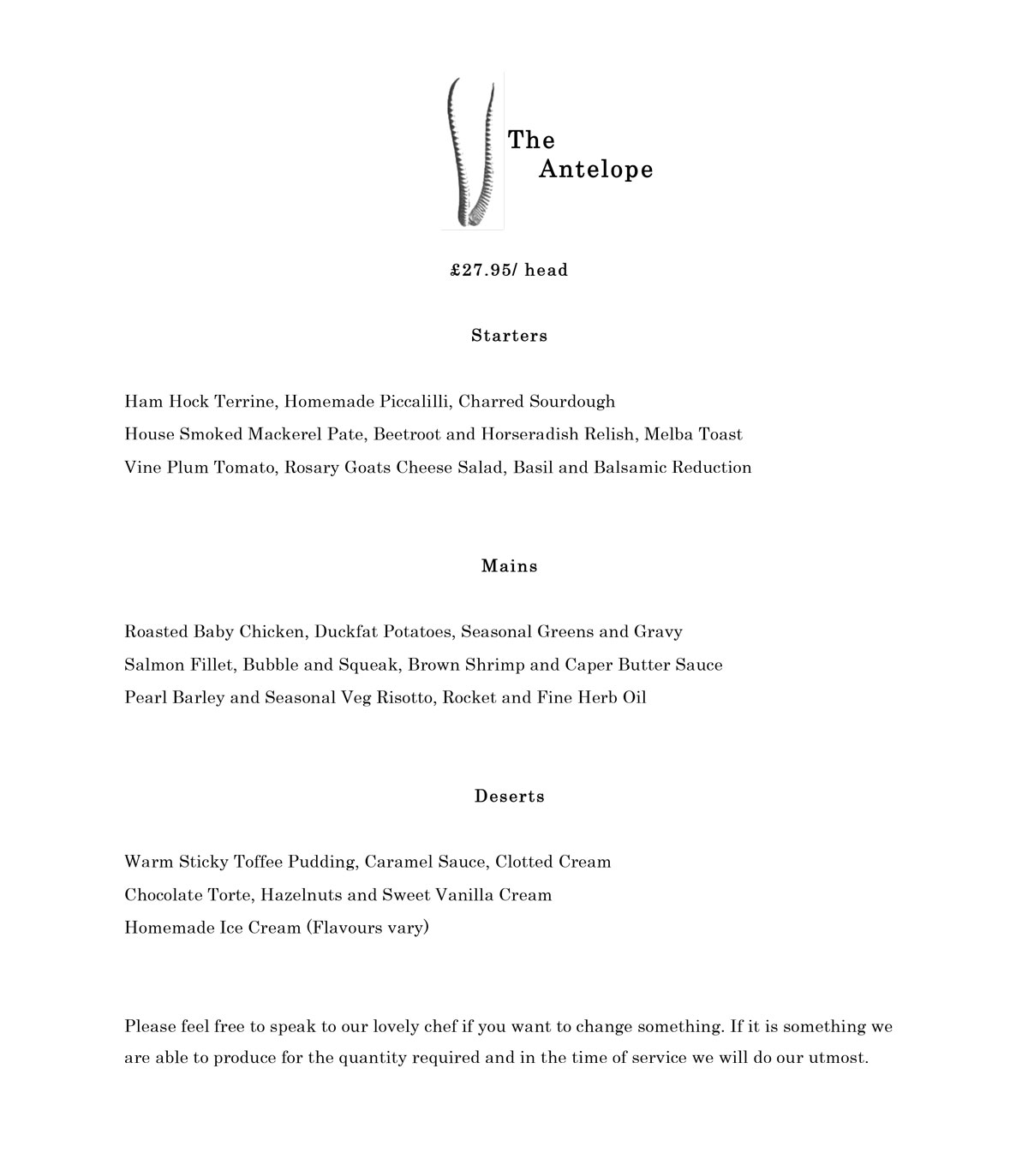 Wedding 2
Wedding 3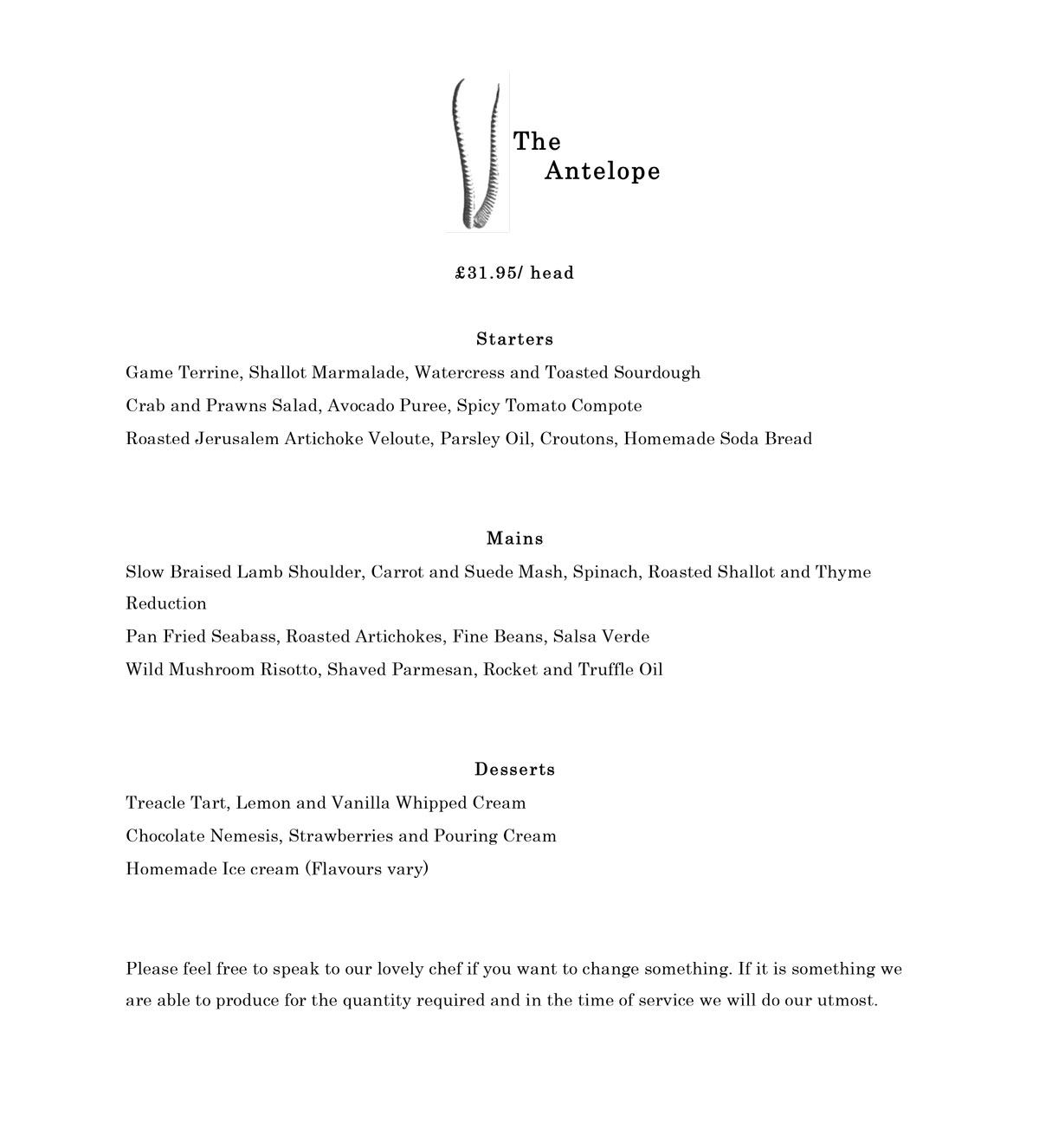 Wine
| | |
| --- | --- |
| White Wines | Bottle |
| | |
| Fiorile, Pinot Grigio, Veneto-Italy | £17.30 |
| Weingut-Steinschaden, Grüner Veltliner, Kamptal-Austria | £17.20 |
| Willowglen, Semillion-Chardonnay, Australia | £17.00 |
| Vina San Esteban, Sauvignon Blanc, Chile | £15.00 |
| Abilius Dry White, Spain | £14.00 |
| Vincent Sauvestre Chablis, 2011, France | £34.00 |
| Blanc Subur Malvasia, 2013, Sitges, Spain | £30.00 |
| Trout Valley, Sauvignon Blanc, 2009, Nelson-New Zealand | £23.00 |
| Roger Sauvestre, Mâcon Villages, 2010, Burgundy-France | £20.00 |
| | |
| Rose Wines | Bottle |
| Les Olivades Blush, Vin De Pays 2008, Vaucleause-France | £14.50 |
| Abilius Dry Ros? 2010, Spain | £14.00 |
| Clos Des Crostes, Côtes de Provence, 2011, France | £20.00 |
| | |
| Red Wines | Bottle |
| Pierola Jovan Rioja, Spain | £21.00 |
| Las Olas Malbec, Argentina | £18.50 |
| Domaine Bergon Merlot, Languedoc-France | £16.30 |
| Vina San Esteban, Cabernet Sauvignon, Chile | £15.00 |
| Abilius Tinto, Spain | £14.00 |
| Cartlidge & Browne, Zinfandel, 2009, California | £29 |
| Oriol Dels Asperes, Negre, 2011, Spain | £27 |
| Domaine Pardon, Fleurie, 2009, Beaujolais, France | £24 |
| Aquilae, Nero D'Avola, 2010, Sicily | £19 |
| Borgo Sanleo Montepulciano D'Abruzzo 2010, Italy | £19 |
| | |
| Sparkling | |
| Zonin, Prosecco, Spumante N.V., Italy | £23 |
| Haton Champagne N.V., France | £38 |
| Bollinger N.V., France | £80 |
Garden Bar
Our Games Room bar will be stocked exclusivly for your event with;
Meantime Pale Ale
Meantime Lager
Meantime Guest Keg (Negotiable)
Selection of bottled Beer and Cider from the main bar: ie Sol, Sierra Nevada, Brooklyn Rekorderlig
Your Pre - Ordered Wine Selection
Soft Drinks